Time feels like it has been flying by here lately. i have to get a post up and empty out my camera on my phone so that i can get ready to take more and more pictures in the coming weeks–summer is here! the past several weeks has felt like a blur. at the same time, so full of beautiful moments that i wish would just stand still on their own.
mid may i ran the riverbank 25K with my Team Triumph. it's a great organization and i have really enjoyed running with the team over the past couple of years. on my mind now (in fact i have to make a decision this week)–fall marathon or no full marathon? shall i just stick with what is going well for me and train for a half or push it and train for a full?? can't decide and training plans start next week…hmmmm.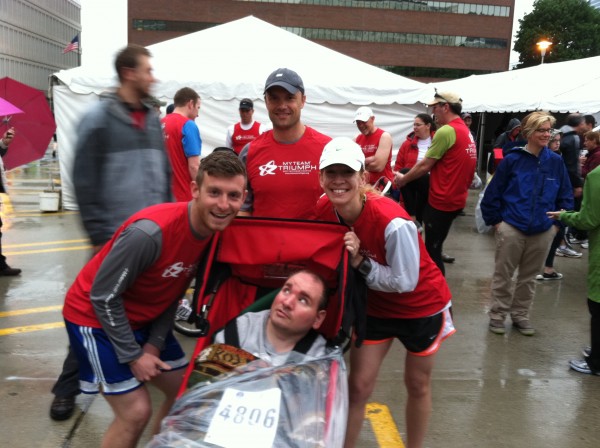 pool days have begun around here. michigan summer is here and it's  hot!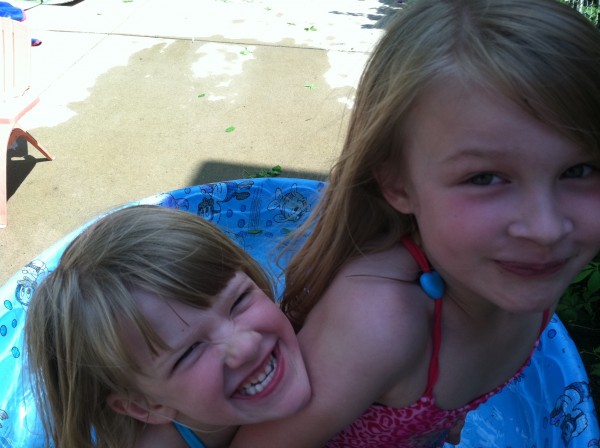 Over Memorial Day weekend, we went to Traverse City and Leelanau area for our 4th annual weekend up north as a family. The kids love it and we had a great time–the pool was of course the biggest hit. They are so easy to please at this age!
Downtown Traverse City–lunch at the Dish Cafe–highly recommended!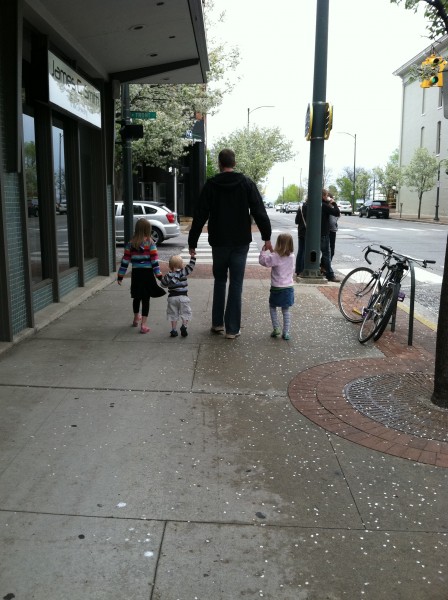 Diving into the cherry pits at Cherry Republic–always an experience the kids love.
Some games to pass the time on a rainy afternoon.

This time we took our bikes which worked out great!
We biked to East Bay Park and spent time on the beach.
At Old Mission Point peninsula,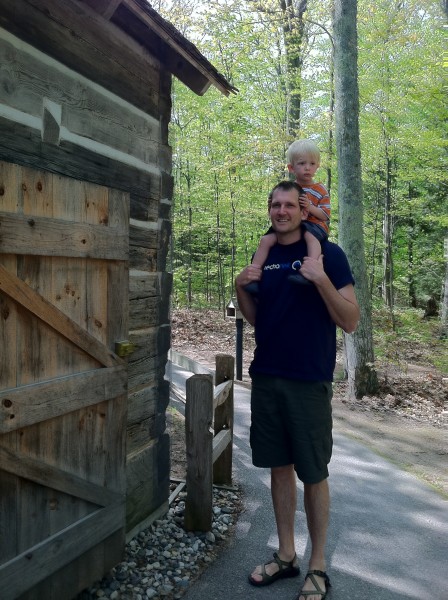 Pizza party after a lengthy pool session

What kid doesn't love to do this? And yes, all that luggage is for just 3 days…I think Reuben &  Heidi have less than this for a whole year on their bikes!!!

I love the view from the top of the dune climb at Sleeping Bear Dunes–you can see the Manitou Islands and Lake Michigan looks like it never ends. It was windy this day and hot. Levi wanted to be carried up the whole way but the girls climbed the whole thing.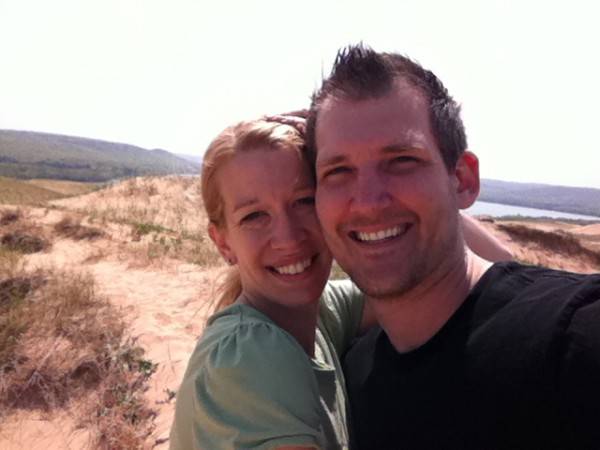 She's a true Michigander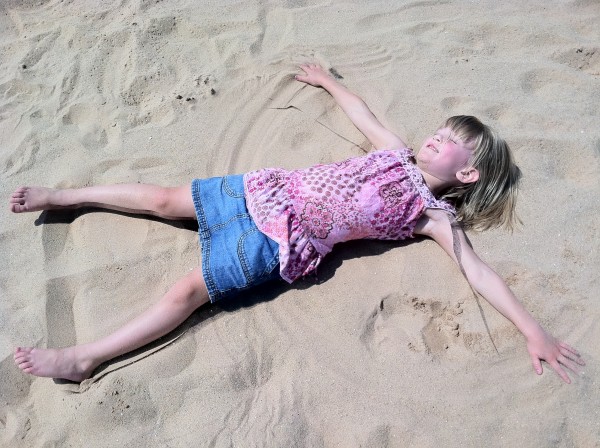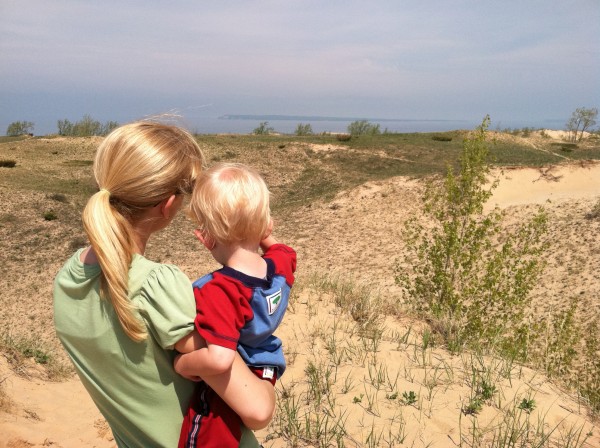 We have this favorite cafe in Glen Arbor that is right on the Crystal River. It was a beautiful day to sit and enjoy the kayakers going by. Levi is such a tough little guy to get a smily picture of!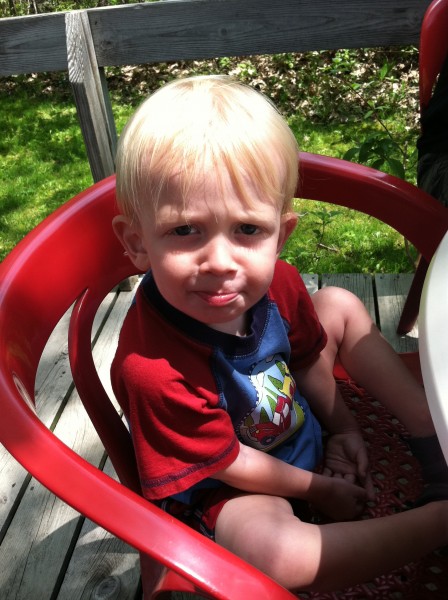 Water always calms Claire–she loves it–from water play in the kitchen sink to picking up all the rocks at the bottom of the creek she could reach.
Emma loves any critter she can find.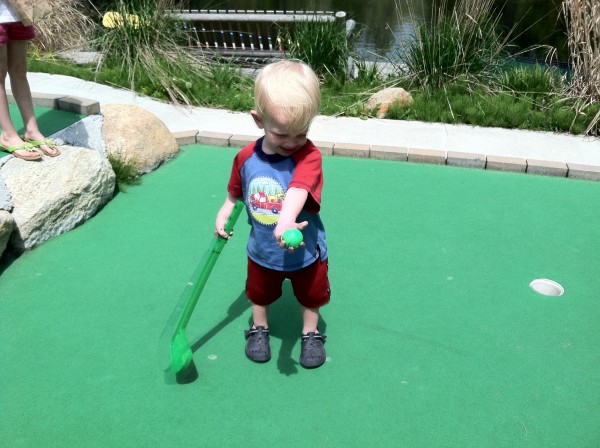 These two can really get each other laughing (and crying, but who takes pictures of that?!). And, always, with stuffed animals of some kind in tow- this time the two favorites, Little Cat and Tweetie made the cut

Cousin time! Reuben, Heidi, Eden & Harper stopped by for 5 days, taking a rest from their first 12 of 365 days of their biking adventure! The girls…Claire, Emma, Eden.
And the boys…Harper & Levi…contained!
All the cousins in their "nest" as they prepared to watch March of the Penguins on the ceiling! What a treat

So cute, the girls just hanging out and chatting–building their own little bonds with each other

Claire's last day of preschool, with her bf Ava. On to kindergarten!
Emma and her bf Olivia and her kindergarten class at their final week celebration. On to first grade!!