We're on snow day #2 over here. In our 11 years of living in Michigan, I don't think I've ever seen so much snow dumped on us at one time. My favorite name for this mass blizzard that I've heard so far is "Snowpocolypse 2011." Feels like it! Today is the 2nd day schools are closed, but businesses are opening again and life is getting somewhat back to normal. We've been snowed in the past day and a half, literally. Norwood just got plowed late last night and Curt shoveled all of the snow plow leftovers from the bottom of our driveway this morning so we could get the van out. Some ingredients to eventful snowdays around here include (drum roll please!)…
* No work-I had mentally prepared for an 8 client day, but my day opened up, felt like a 'bonus' day when going to work wasn't even an option! It was such a nice break to be home and cozy up instead.
* Waffle breakfasts, always making sure to leave 1 quarter of each waffle syrup free for each girl (the odd requests of 4 and 6 year olds!). I guess there is an art to cooking bacon. Wasn't on my game this morning, I suppose

Oops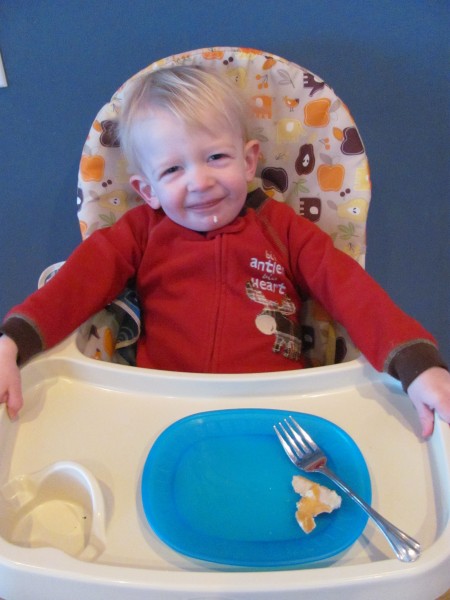 * Lot of cuddles and books. With nowhere to go, we spent alot of time hanging out inside…and Levi playing in the dishwasher. Random and strange, but he'll literally do this for an hour at a time.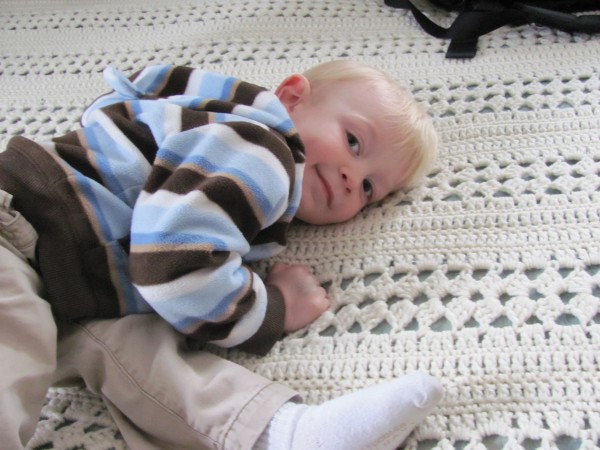 * Forts forts forts. right now we have about 5-8 large boxes (thank you Costco) utilized for all different purposes (puppet theater, bird house, etc) laying around our house. Here is the fort that was made yesterday, still up today:
*Watching PBS while sitting in one of the boxes sitting around our house (?) and staying in PJ's until 4 in the afternoon.
*Multiple shifts of playing outside (the kids can usually handle it for 20-30 min at a time and have gone out 3-4 times each day). This equals lots of putting snow gear on and off…one of the joys of young family life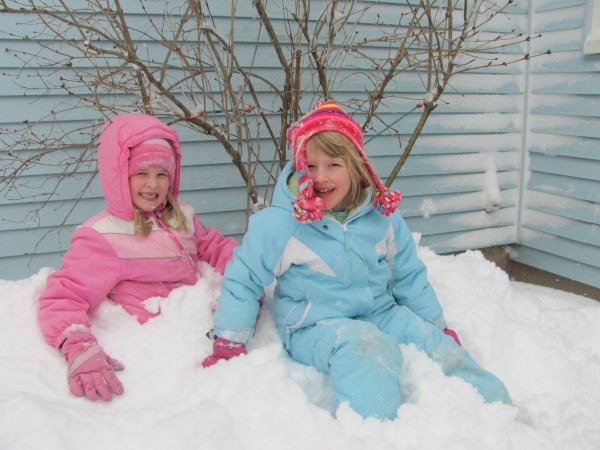 * Yak Trax–I went for a run yesterday afternoon, which was awesome despite some strange looks and comments thrown my way. There was absolutely no way to go early morning with my running gals since the snow was up to my thighs. Thanks to yak trax strapped on the bottom of my shoes, I was still able to move, however slowly. I enjoyed the scenes of the city as i ran (random boombox playing loud oldies on someones porch, many neighbors pulling together and helping each other get shoveled out an unstuck, etc).
* Supper at Queen's Pub. we all walked to Brandywine, a neighborhood restaurant for supper but it was closed due to the snow…so we headed to the closest place, a great little pub by our house and enjoyed some pizza together.
*Hulu–hey, after a day of hard core shoveling and play, we decided to relax for the evening and catch up on the Daily Show (yeah, that's right, Heidi, go Stewart!!)