For Thanksgiving, we traveled to Wisconsin where we stayed with Curt's parents, all of his siblings, and all of the Kuiper cousins (8 adults and 7 children age 5 and under!). The house was full, the times shared were lively and encouraging, and the food was oh so delicious. On the way back, Grandpa and Grandma Veenstra got to meet their first great grandson!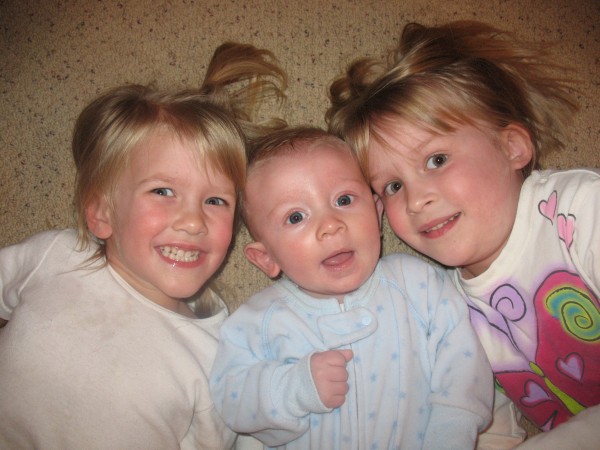 Claire loved the basement trampoline (this might be just the way to release some of her excess energy!)
Auntie Laura and girls at the piano. Emma even brought along her piano book to show Aunt Laura what she's been learning in piano lessons (she was so excited!)
Sofie and Levi
Levi and Caleb (they're only 3 weeks apart!)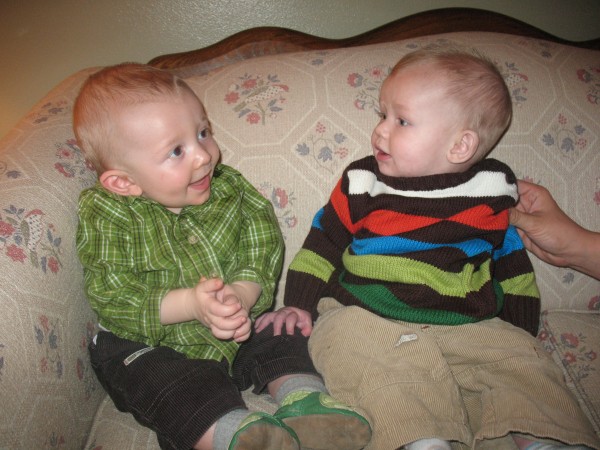 Holding hands

We celebrated Christmas while we were there since we'll be in Iowa over Christmas. Here's an attempt at getting all the cousins to smile and say "Merry Christmas!" Ha!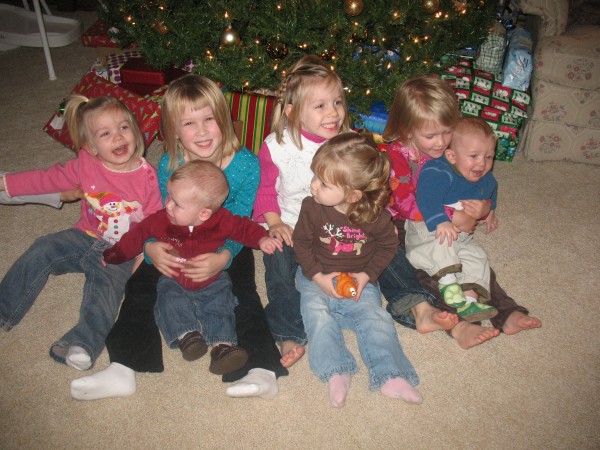 Emma got an easel and paint set while Claire is now officially a princess (oh dear!)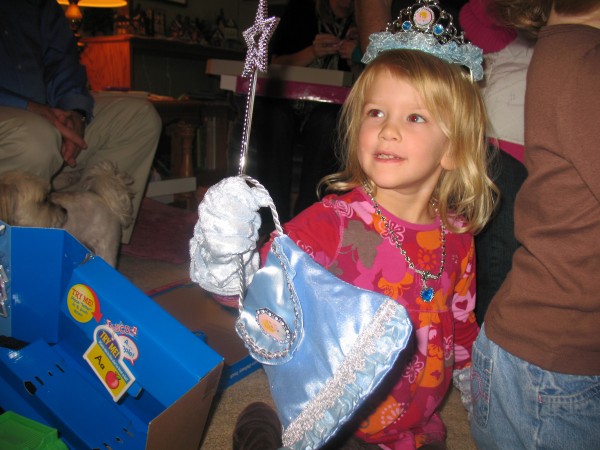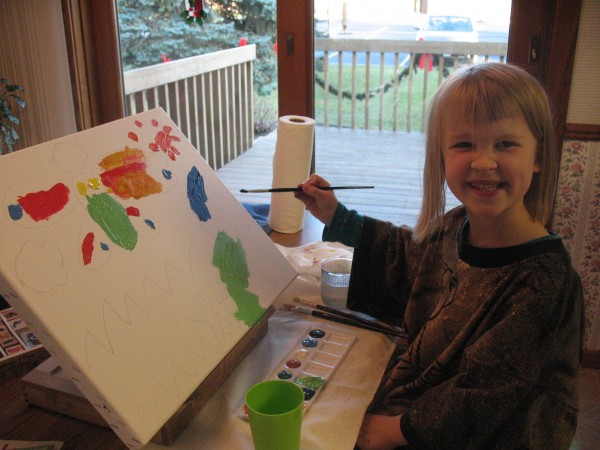 Family pic attempt
We decorated cookies at a nearby Children's Museum–should've limited the toppings a bit we think!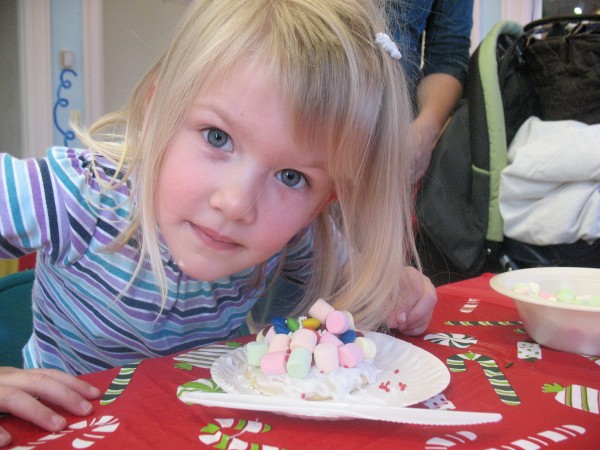 The big group pics are on other's cameras–we'll have to wait on those.
Grandpa and Grandma with the kiddos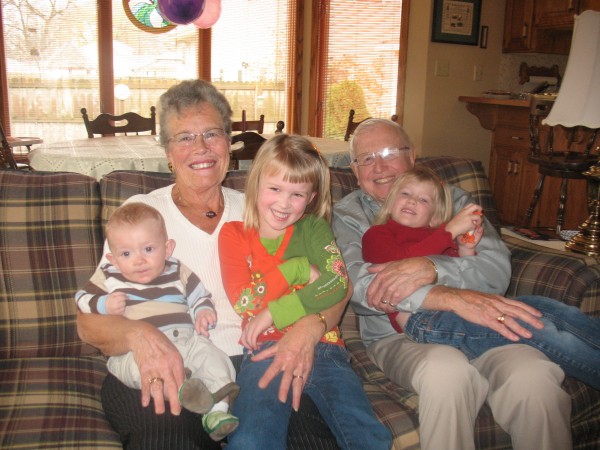 It was so cute–these girls had lunch conversations all their own (2nd cousins Isabelle and Andrea)
Classic–Great Grandma with her great grandson.